May 12, 2020
MEET YOUR CUSTOMER CARE TEAM
Hello Stationwest homeowners!
As your Adi Customer Care Team, our main goal is to make your transition into your new home smooth and enjoyable. Currently, we're busy inspecting all of the homes prior to your arrival, ensuring that each and every one meets our high standards for quality and finishing. Once you arrive, we will be here to assist you throughout your occupancy and warranty periods – including making sure that any warranty requests are taken care of in a timely manner.
Feel free to ask us any questions you may have pre or post occupancy, we are here to help! We will be located on site for the first year of occupancy, and can also always be reached by phone at 289-208-3803 or email at smartservice@adidevelopments.com.
You will be seeing us on site and we wanted to ensure that you are well acquainted with our team.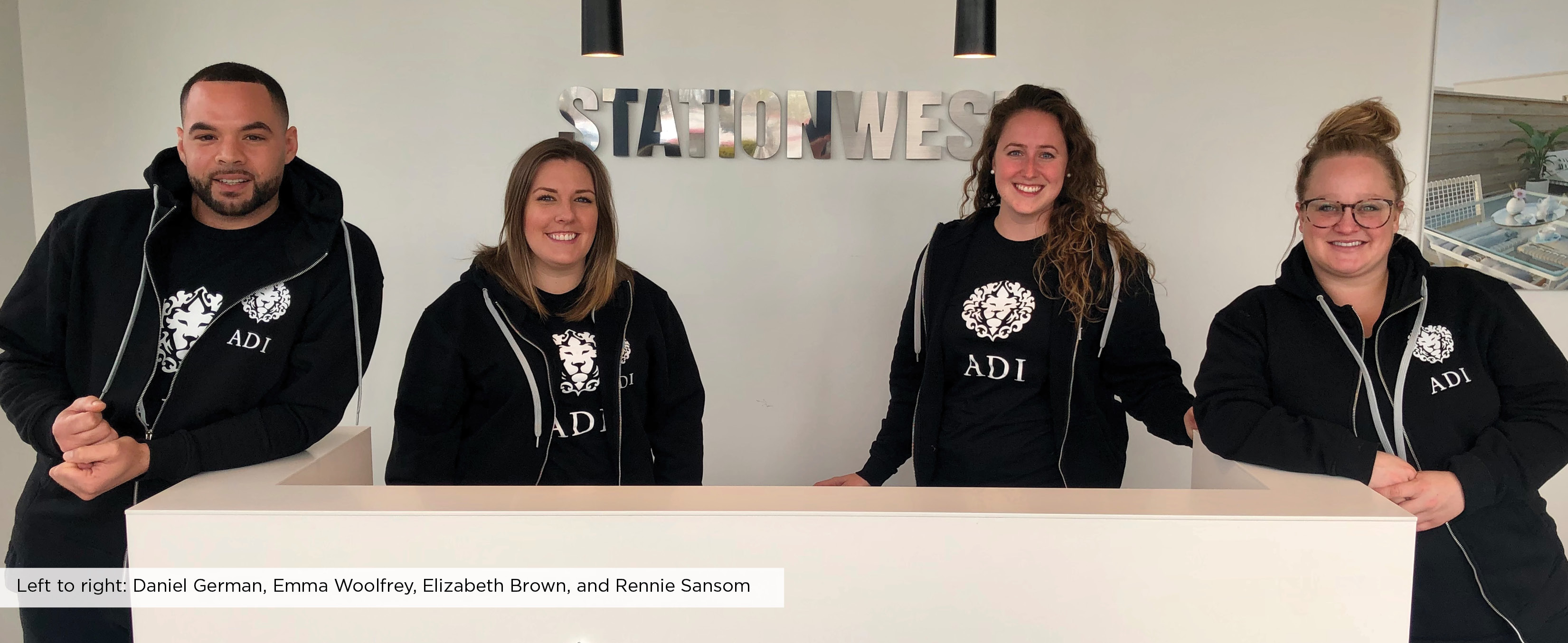 Elizabeth Brown – Assistant Manager of Customer Care
I was one of Adi's first ever employees, and there's a reason I've never left. I started my career here in Sales and Marketing and found my true passion in customer care -I really love working with all of our homeowners and helping make your experience with Adi an excellent one! As a Burlington local, I love the city and hope to get out to the local parks for a game of softball later this year. When I'm not at work, I can be found watching the latest crime series. I'm a true crime fanatic, so if you are too, feel free to strike up a conversation about it while I show you around your new home.
Emma Woolfrey – Customer Care Representative
I've been working in Customer Service for over 12 years and I always am here to help you. I grew up in Burlington, and if you are new to the area, feel free to ask me about the best spots to eat once we're able to get out and enjoy the community again. I am a big foodie and would love to share my wealth of local knowledge with you! I am also a big animal lover and am excited to meet all the new furry residents here at Stationwest. I am really looking forward to getting to know all of you and helping you easily adjust to this new and exciting chapter in your lives.
Daniel German – Customer Care Representative
With over 10 years of Customer Service experience, I truly enjoy helping others and am here to make life easier for you during this time - reach out to me for anything. I grew up in Burlington, but I recently moved close by and, like you, am new to the area. I am a major hockey enthusiast and will be easy to spot on site on game days sporting a Leafs jersey. GO LEAFS GO!
Rennie Sansom – Customer Care Administrator
I'm no stranger to customer service or real estate, with over 13 years of experience in the field and working as a real estate agent before coming to Adi. I decided to join the team because I love new construction and helping homeowners transition into their new communities! I am really looking forward to getting to know all of you, and as an aunt who loves her nieces and nephews, I'm excited to meet all the kiddos and show you around the site. What else should you know about me? Well, if life was a musical, nothing would make me happier. I am a musical fanatic, so if you see me singing and dancing around site, don't be alarmed, just come on and join in! I am a major social butterfly, so nothing would make me happier.
We are excited to help transform this site into a community alongside all of you. Welcome home and see you soon!